We get a lot of requests for privacy window film installation so we thought that we would cover a typical installation right here in a blog post.
Our client lived in a lovely new build property in Churchdown, Gloucestershire who had privacy concerns with his rear kitchen/dining room and the patio windows leading out onto his back garden.
So he contacted us for advice and we recommended some nice light privacy window film. This window film is perfect because it offers a good level of privacy without compromising too much natural light.
The team sprung into action on this job, and here is a series of pictures showing the installation in action.
Residential window film is a very good value and effective way of making the home a nicer place. We are getting more and more people contacting us about privacy film installation.
Anyway, onto the job. The Cheltenham Home Tinting team first prepare the windows by cleaning them thoroughly. If you don't get the windows 100% free of contaminants you're going to have a bad time.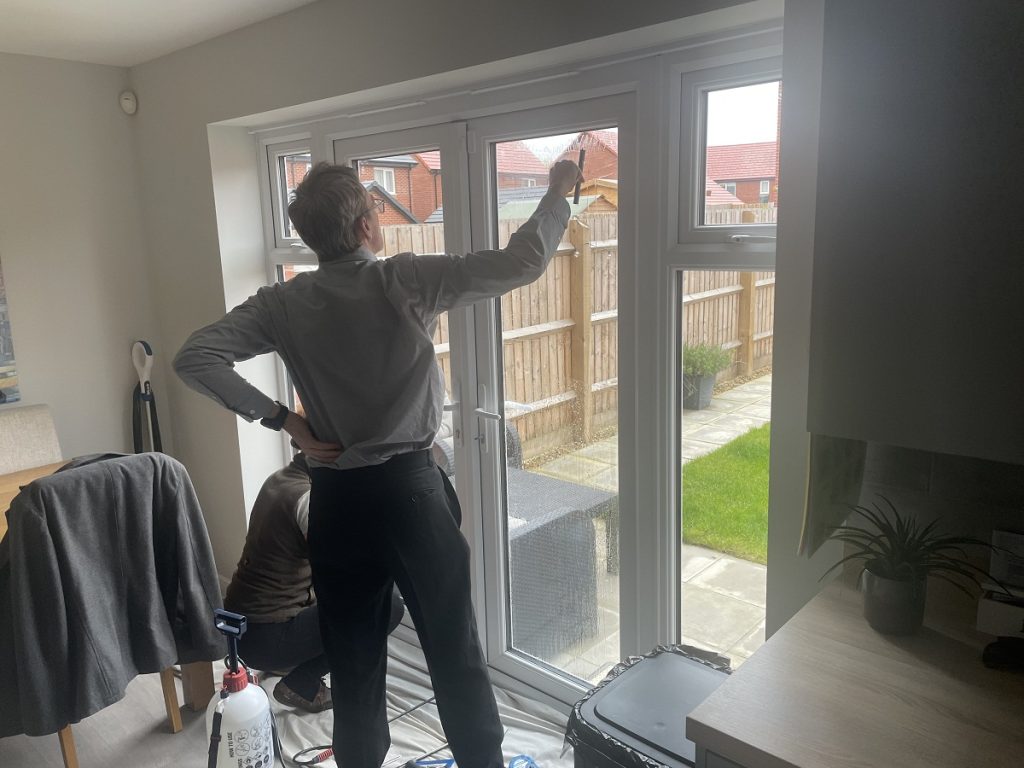 Then it was onto the actual installation. First we did the two doors. The team can be seen busy working away on a door each.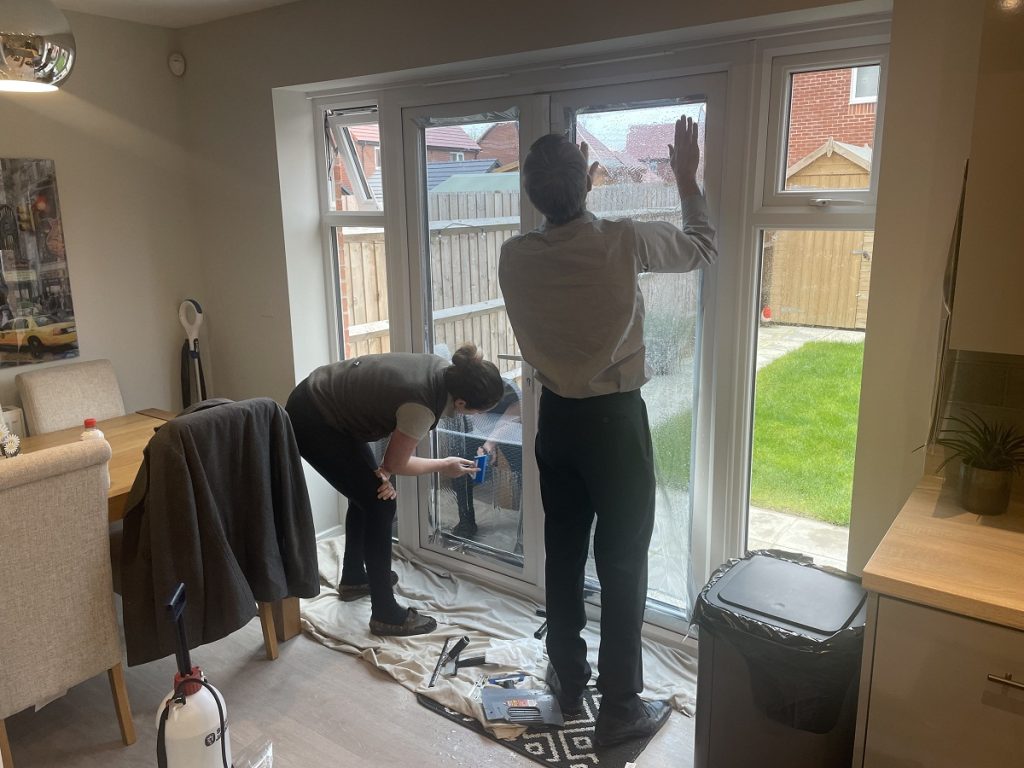 So how does it look like from the outside with the two doors having window film installed versus the side windows that haven't been done yet? Well here is a picture for a nice comparison. Note the level of reflection is much better on the two doors.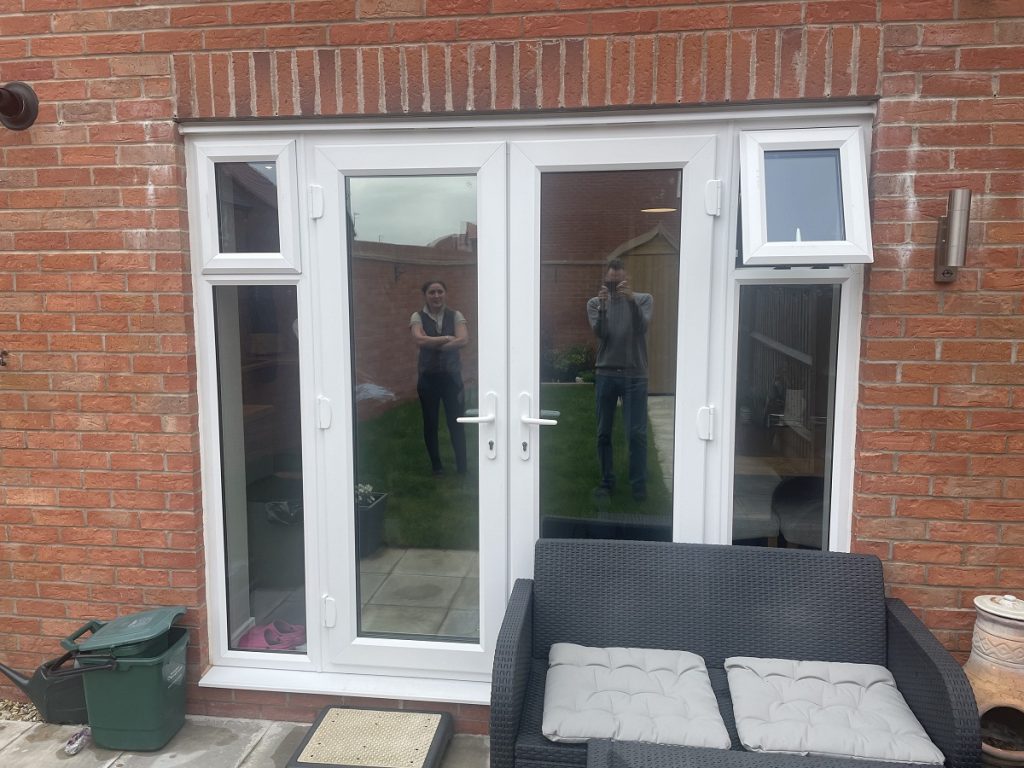 Then the team moved on to doing the two larger side windows plus the two small windows. Below is a series of pictures showing this in progress.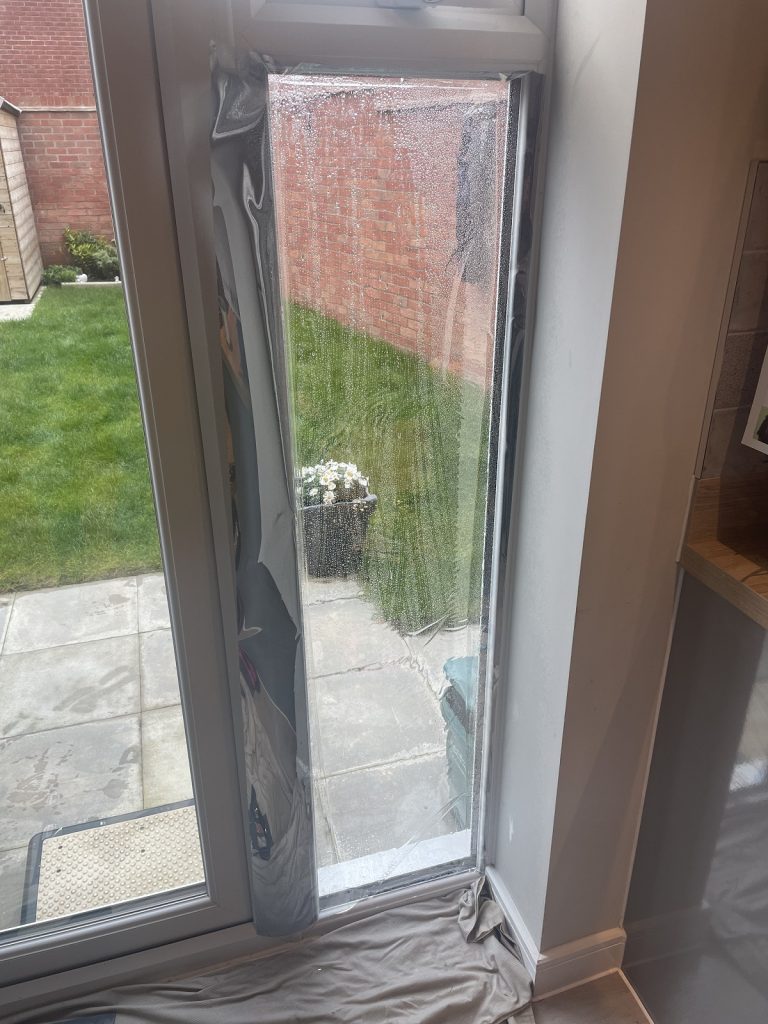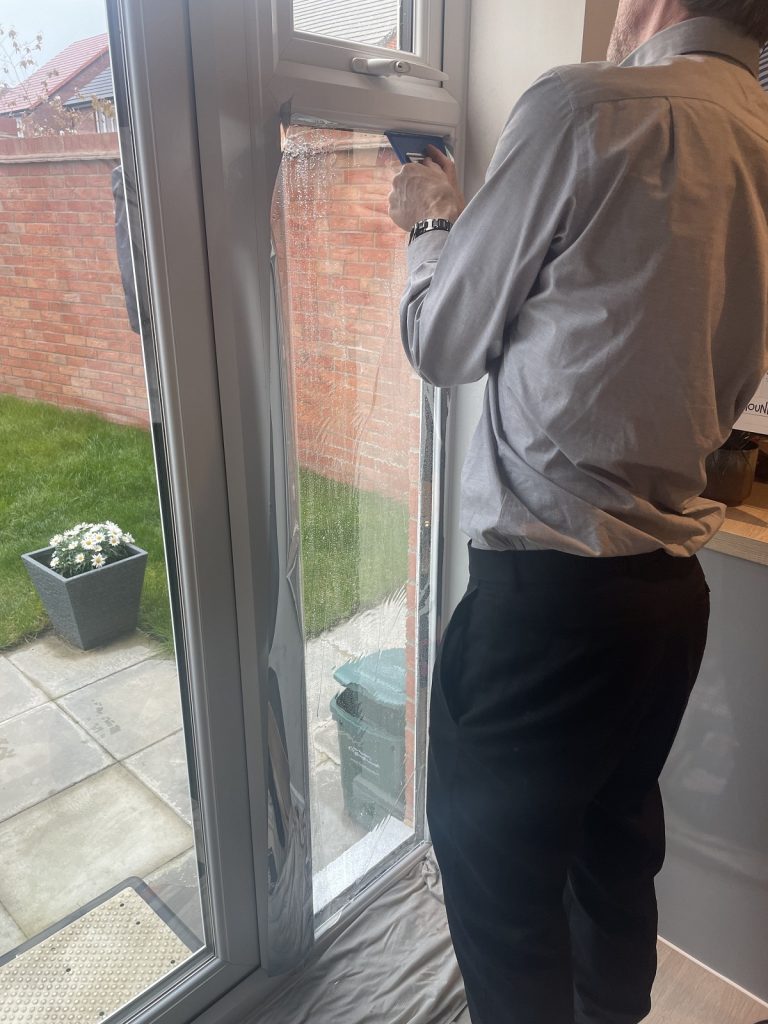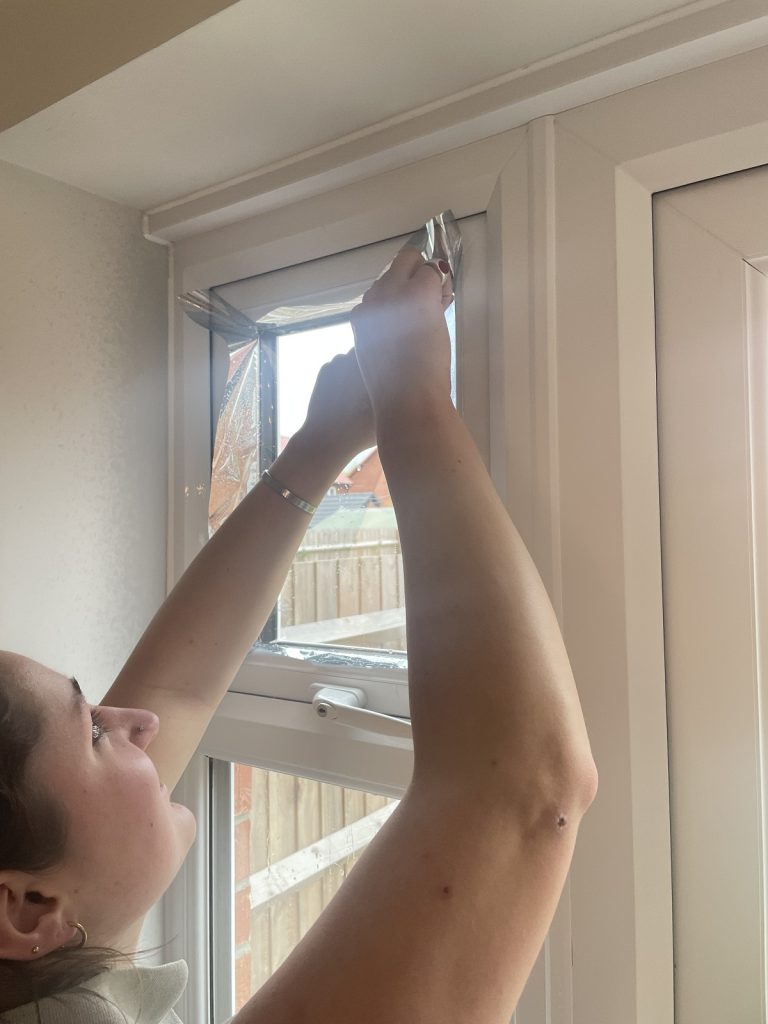 So after these were also completed that was pretty much it, job done!
How does it look like from the outside now it's completed? Here are a few pictures. We were very pleased with how it turned out. It makes such a nice difference and makes the home that little bit more special.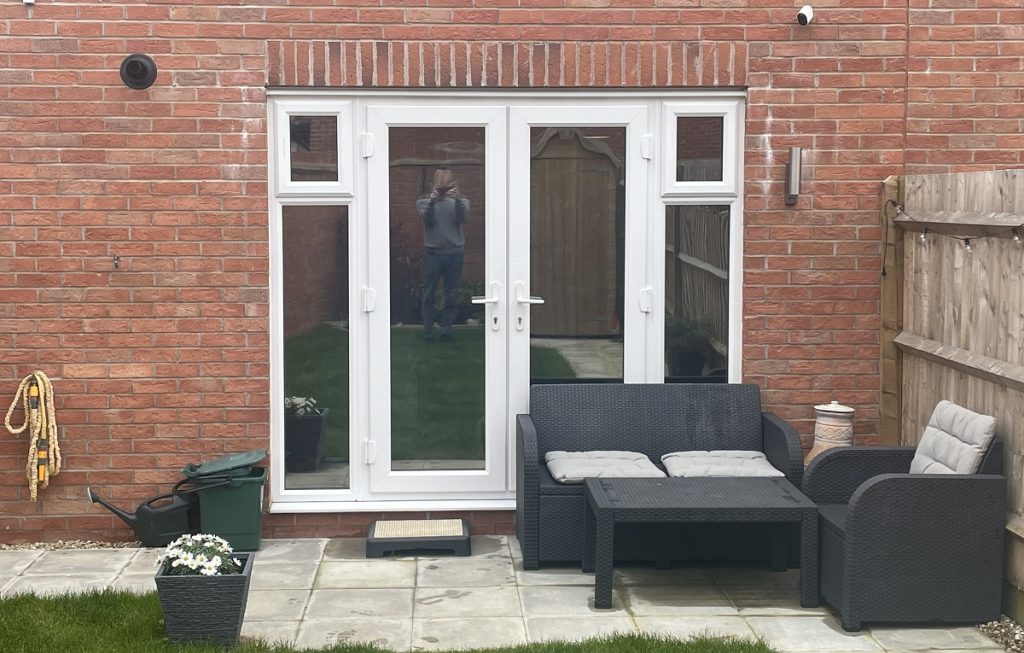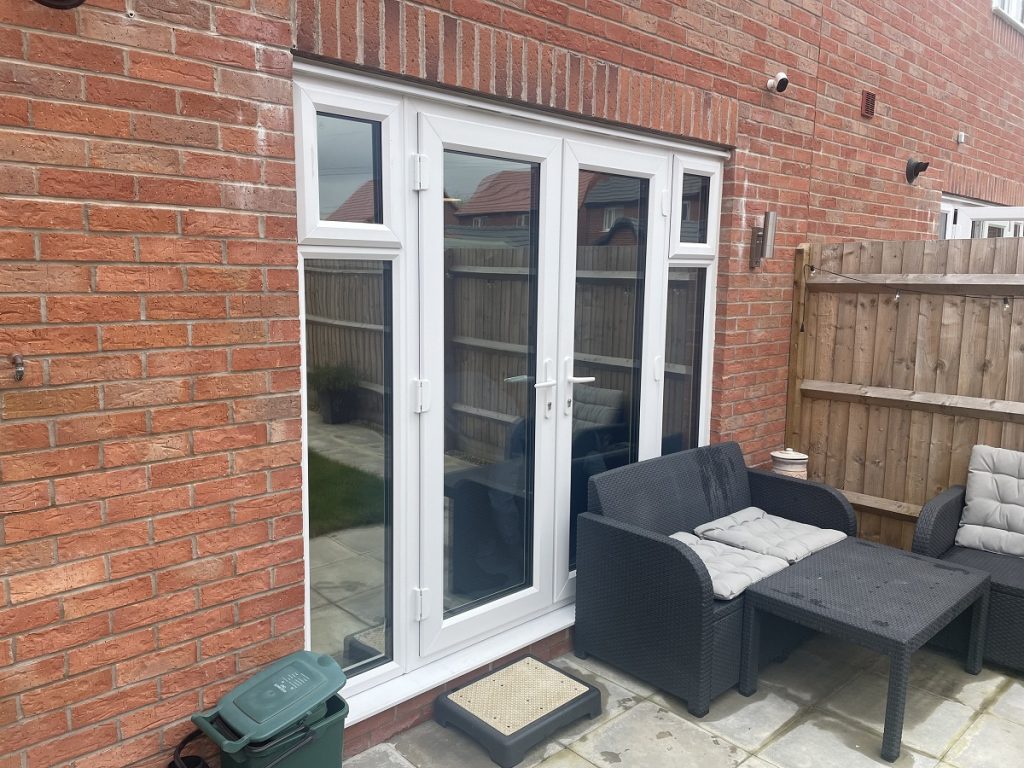 The total cost for this privacy window film installation was just £144 including VAT, so you can see that not only does it look great it's also very good value. Should you be after any window tinting work being done on your own home please do not hesitate to contact us. We will be able to give you a completely free no-obligation quote. We can even pop out to your home at your own convenience to give you some professional advice on your various options. We hoped you enjoyed this brief insight into the world of home window tinting.