We get all kinds of requests from both residential and commercial customers. In this blog post we look into four recent jobs that we completed showing four very different types of window film installations. One to address glare, one to address heat, one addressing privacy concerns and one related to energy saving.
Our aim in this blog post is to highlight the many uses of residential and commercial window film to show you how this might be useful for your own home or business.
Here we will take a look at all four installations in more detail.
Glare reduction window film.
We were contacted by a prestigious solicitors in Gloucester to carry out an installation on some windows in their huge office in the newly redeveloped Gloucester Docks area of the city.
Sun beaming in through the atrium was causing a lot of glare, plus it was also raising the temperature inside too. So they contacted Cheltenham Home Tinting to install some heat reduction window film on four windows. Heat reduction window film is absolutely perfect because as well as reducing glare (their primary objective) it also reduces heat and UV rays making it an ideal choice.
They opted for Medium Reflective Silver 30 heat reduction film.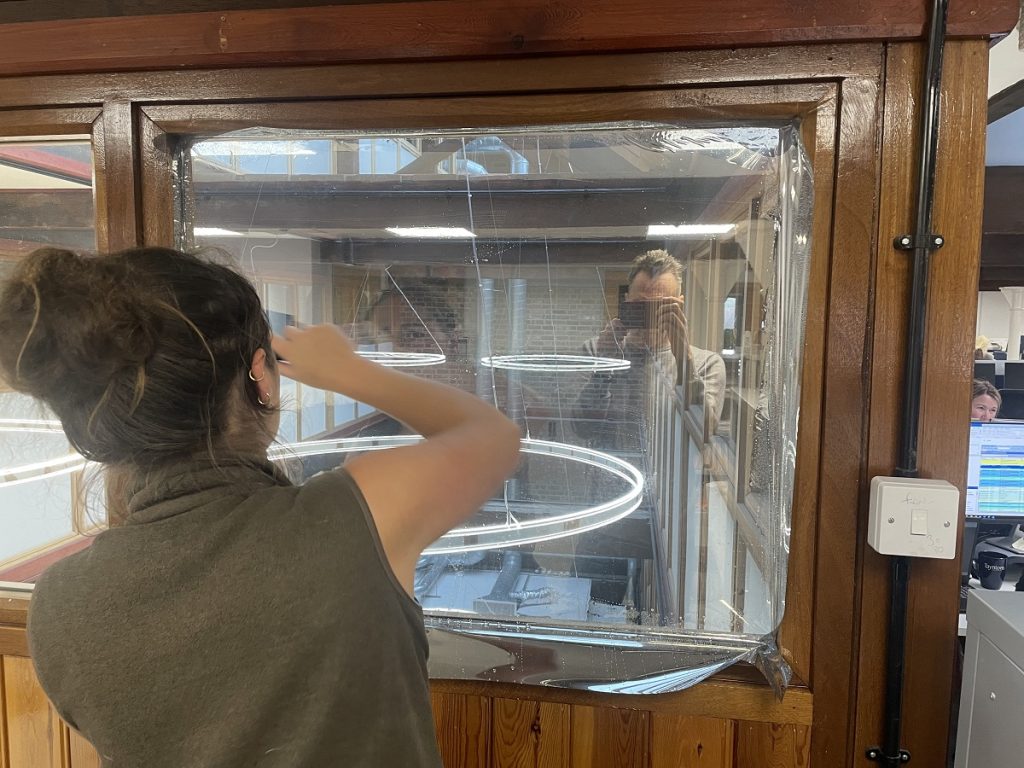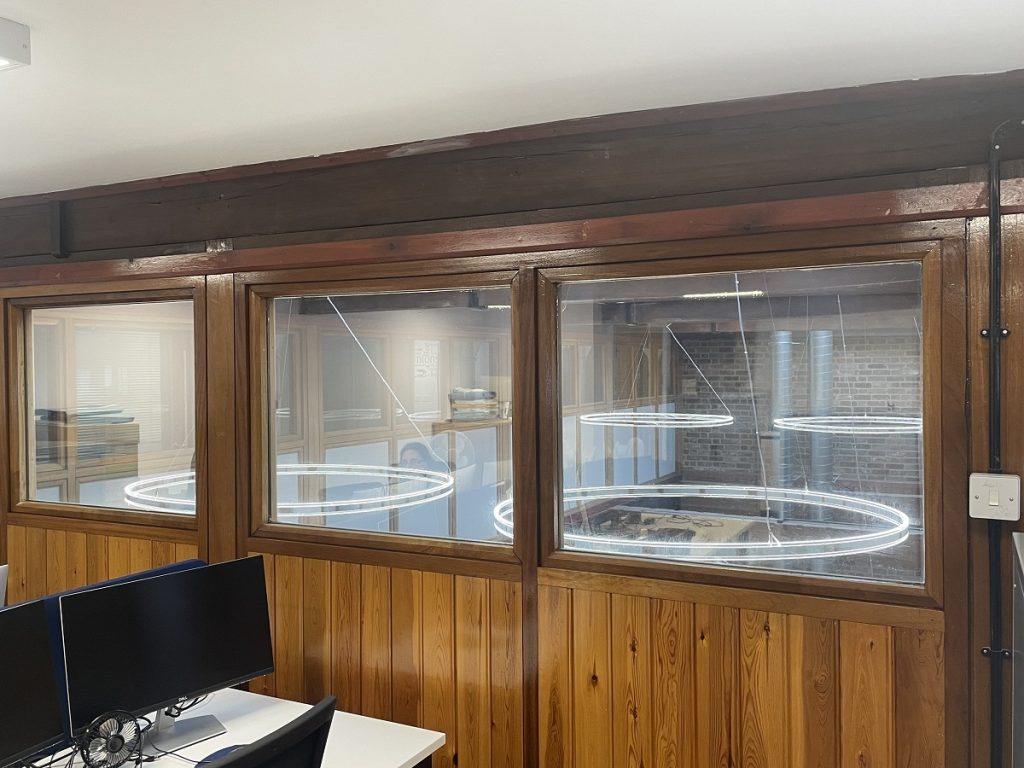 Heat reduction window film.
This job was out in Brockworth and is a very popular type of job that we have installed many times. The most popular install that we do is for heat reduction on ground floor properties in the rear area, usually involving patio doors.
The reason this is so popular is because it can get very warm in this area. It also doubles-up nicely as privacy glass which is ideal as often the rear area is overlooked to some degree. This wasn't the case in this particular installation though, the client simply wanted a decent level of heat reduction without compromising too much on natural light. They also opted for Medium Reflective Silver 30 heat reduction film. This is our most popular window film.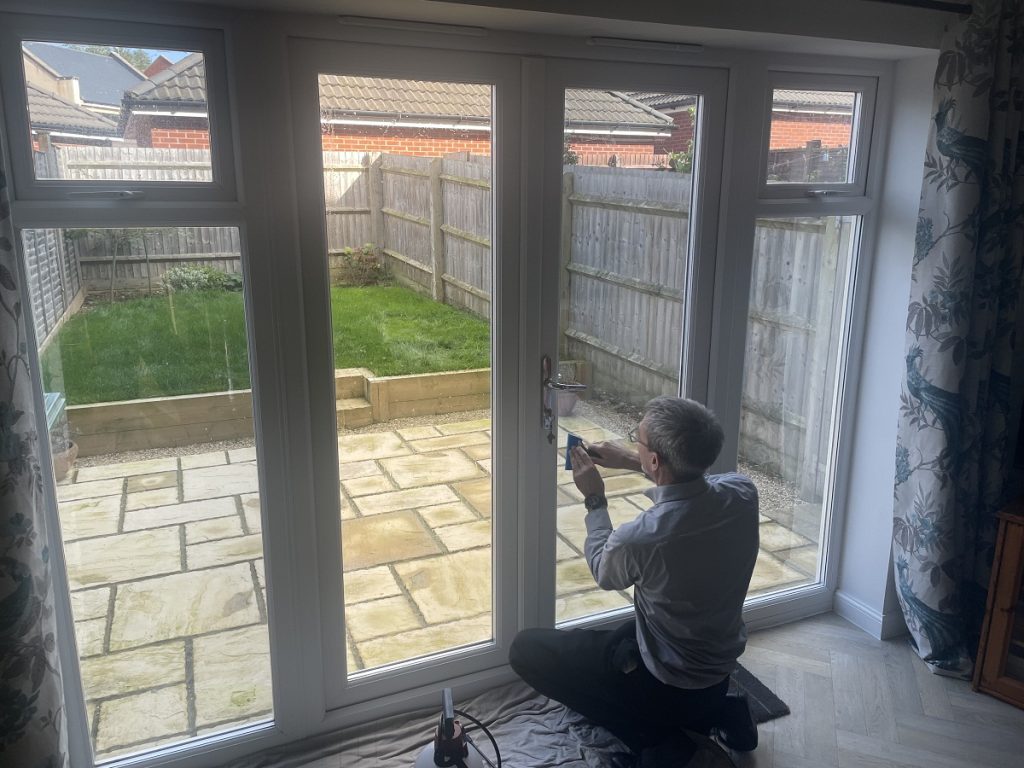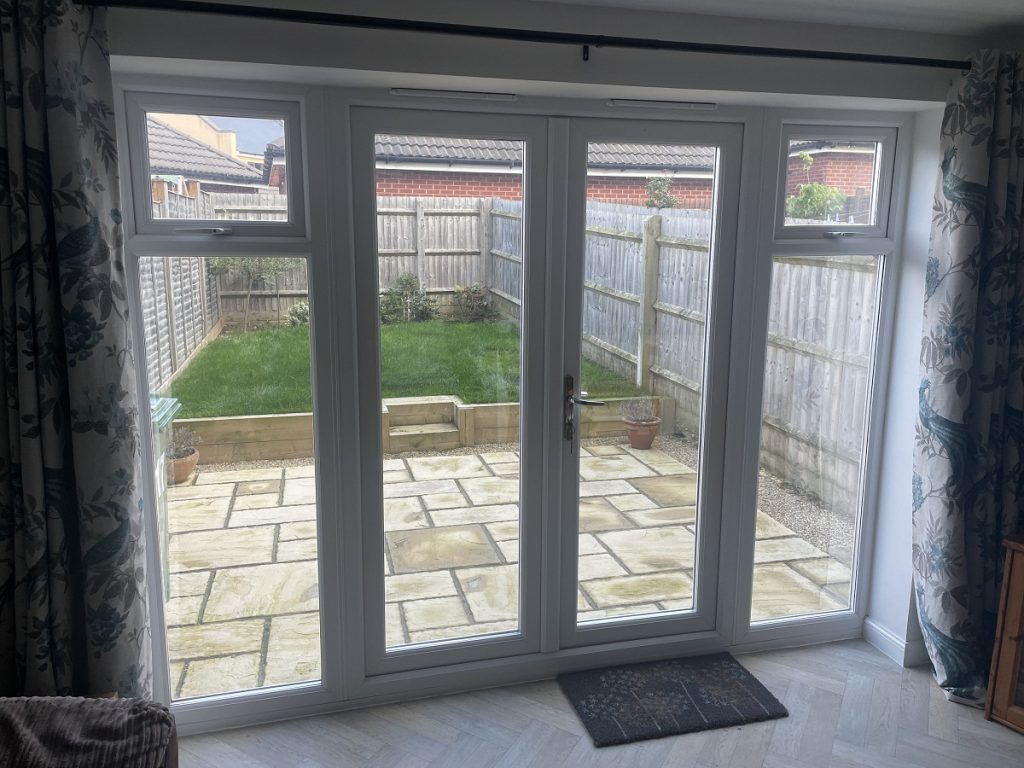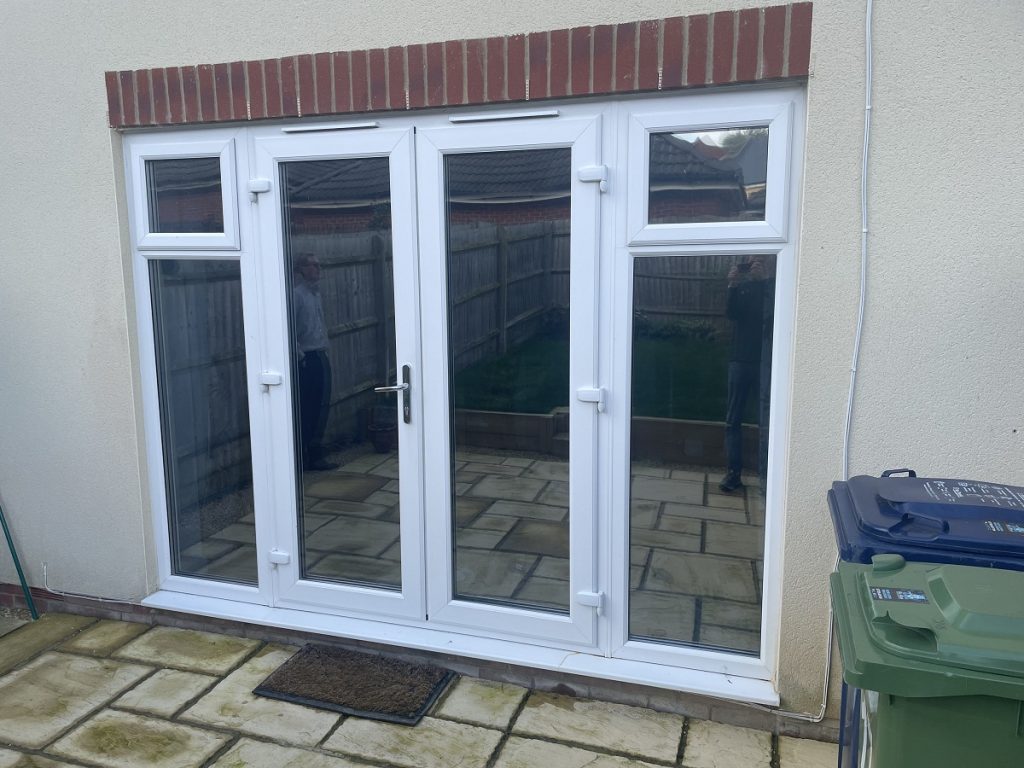 Privacy window film.
We cover the whole of Gloucestershire so for this next job we were out in Woodmancote near Cheltenham. Our client had a beautiful house and they had just relocated the kitchen from the rear of the property to the front. They had some privacy concerns so they decided to get some privacy film installed to some of the front of the property.
Privacy window film is perfect because it gives a very reasonable level of privacy and it doesn't compromise too much on natural light. You can see in the images below how effective this type of window film is. It is much nicer than blinds that make the place too dark during the day. Here you can enjoy privacy whilst still enjoying a nice view outside.
The type of window film was called Medium Reflective Silver 30 privacy film.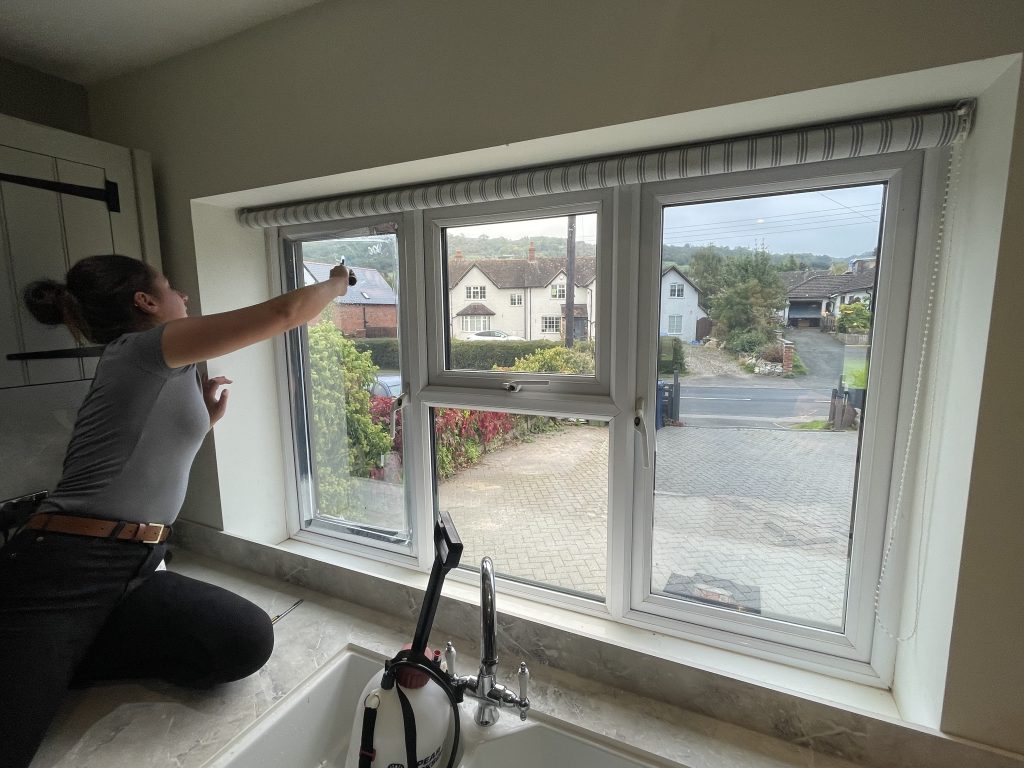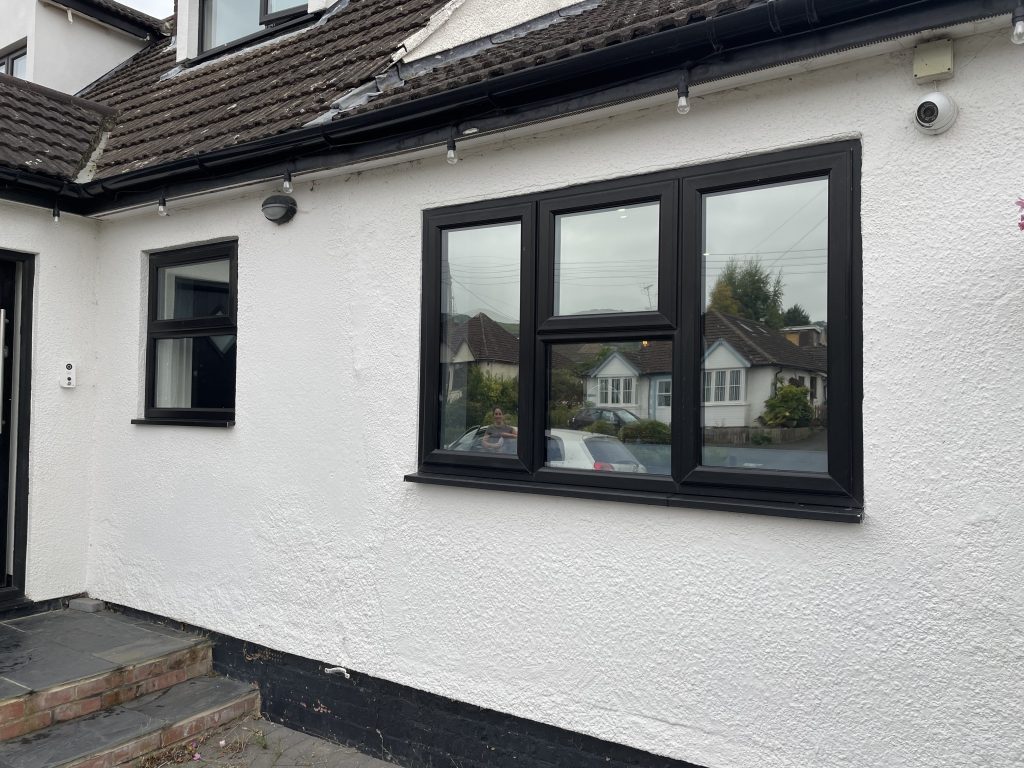 Energy saving window film.
Most of us are absolutely dreading the winter when energy bills will skyrocket. Energy saving window film can help to keep the bills down. It does this by reflecting heat that would usually be lost through the windows back inside the property.
We did a full ground floor installation of energy saving window film to a property in Bishops Cleeve near Cheltenham. It makes sense to do the whole floor of the property to gain the maximum benefit from the window film.
The window film used in this installation was called Low E Light Silver 50 window film.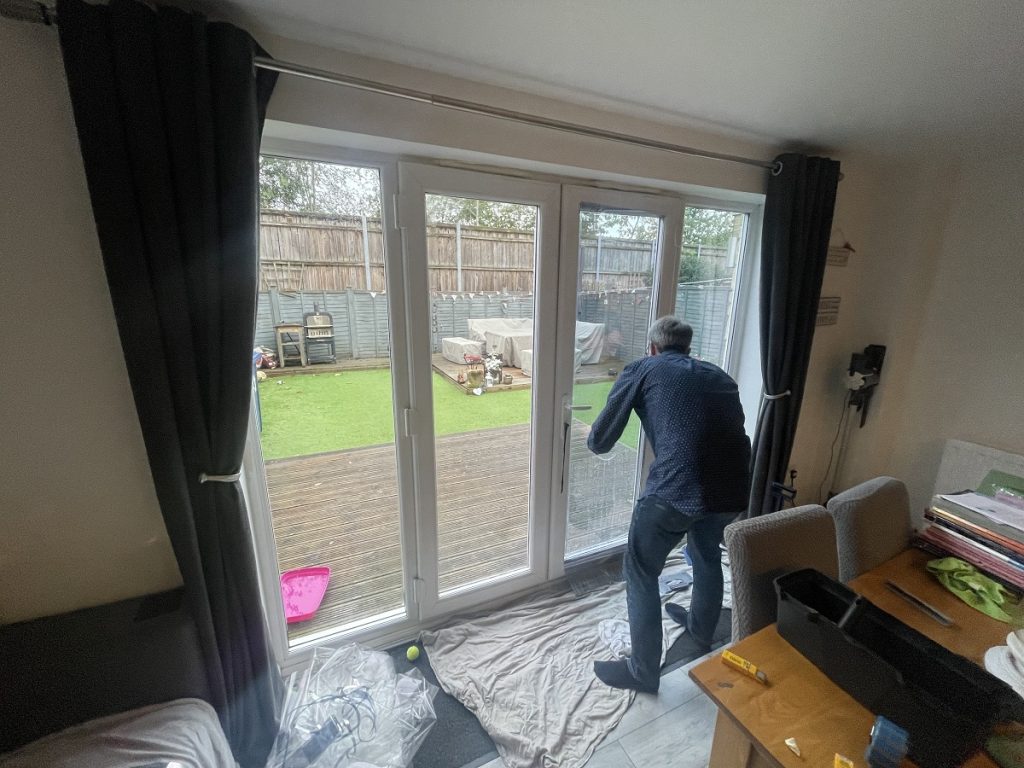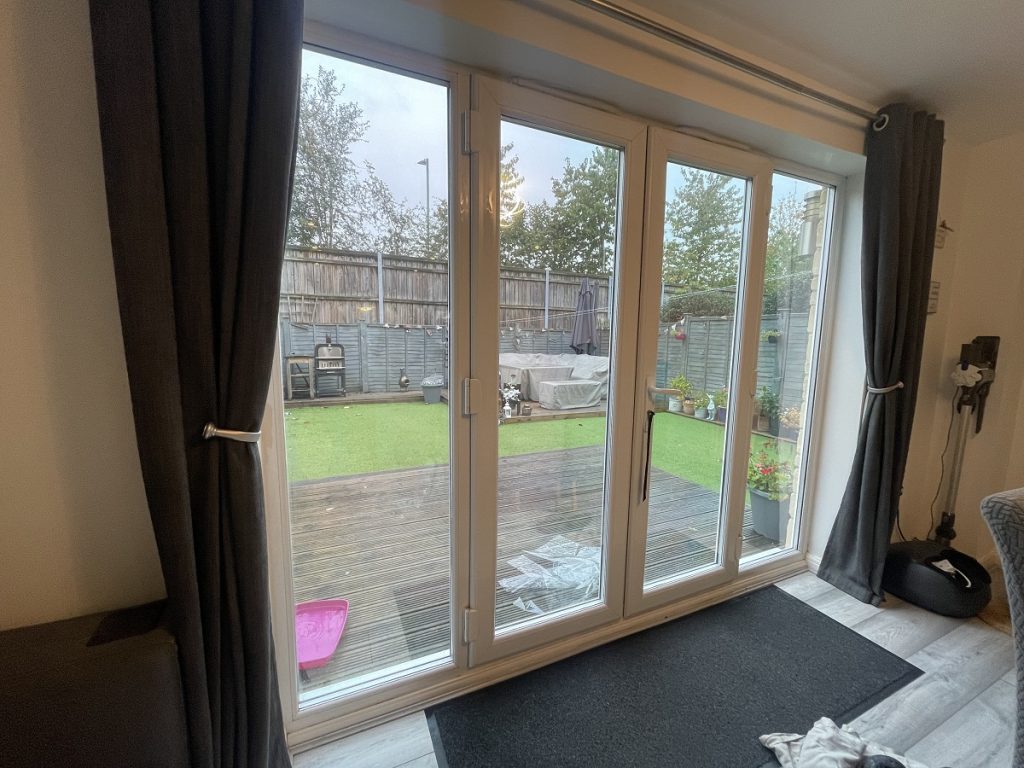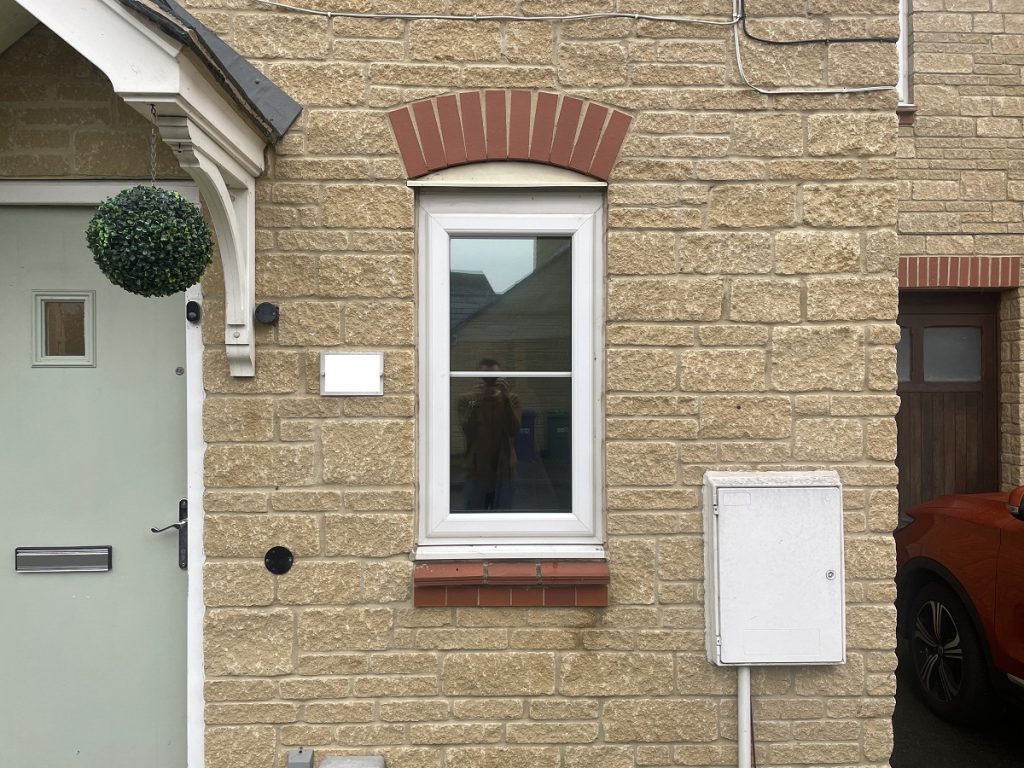 As you can see home window tinting can be used for a wide variety of reasons. If you are considering having some installed please do not hesitate to contact us. Our prices are very competitive, our standard of workmanship is high and we are very courteous too.